Home > Pricing > Google Workspace
Let's compare the pricing of Google Workspace (Formerly G Suite) plans to find out which one offers the most value for your money.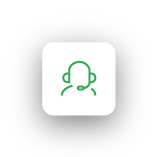 24×7 award winning
support
Volume discounts on
GSuite licenses
Full migration support
for enterprise customers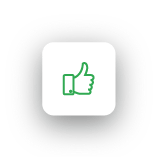 The best in industry
software by Google
Your All-in-One Business App
Get Gmail, Docs, Drive, Calendar and more for your business
Connect
Reach your colleagues wherever they are
Create
Everything you need to bring your project to life
Access
Store files and find what you need instantly

Control
Manage users, devices, and data securely and easily

Choose the G Suite Edition Suitable for Your Business
Buy G Suite for Business and Work at the best price
Why G Suite?
Business App that's tailor made for your workplace

you@your-domain.com
Build trusted Customer Relations with professional business email for your employees

Unlimited Storage
Unlimited storage for your business on the Google Cloud

24 X 7 Support
Round the clock support by certified G Suite specialists
Real-Time Collaboration
Easily work on documents, spreadsheets, and slides across your devices, with or without internet

Data Protection That You Can Trust and Tailor
Protect your company's data with security options like 2-step verification and single-sign-on

Easy Data Migration
Migrate your email from your existing suite easily with custom tools that help preserve your important
messages
Why G Suite?
Business App that's tailor made for your workplace

you@your-domain.com
Build trusted Customer Relations with professional business email for your employees

Unlimited Storage
Unlimited storage for your business on the Google Cloud

24 X 7 Support
Round the clock support by certified G Suite specialists
Real-Time Collaboration
Easily work on documents, spreadsheets, and slides across your devices, with or without internet

Data Protection That You Can Trust and Tailor
Protect your company's data with security options like 2-step verification and single-sign-on

Easy Data Migration
Migrate your email from your existing suite easily with custom tools that help preserve your important
messages